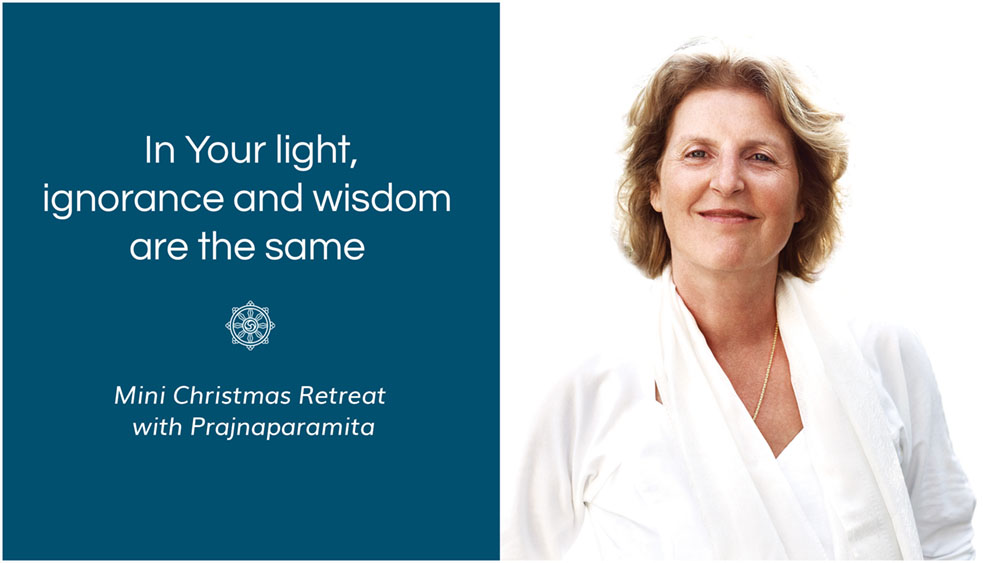 Online Mini Christmas retreat
Live from La Roseraie de Sacha, France
Again I had to cancel the Christmas retreat.

Quite some people urged me to do something during these days.

Well of course, we will have a mini online Christmas retreat

during the empty evenings between X-mas and new year.
~ Prajnaparamita ~
DECEMBER 27th – 30th
Four evenings online satsang
Monday 27th, Tuesday 28th, Wednesday 29th, and Thursday 30th of December.
Satsangs start at 8 p.m. and are 1,5 to 2 hours.

View a short satsang video here
How it works
All online satsangs are via Zoom, so you can join live with image and sound. Questions can be asked beforehand and, of course, during satsang.
Sign up
You can register and make your donation via the form below.
Participation is for four days.
Sign up is closed
Online Mini Christmas retreat
When you sign up, you will also receive satsang news and satsang videos from Prajnaparamita.