Retreat weeks
at La Roseraie de Sacha, France
Retreat weeks
The retreats on La Roseraie are almost ongoing. You can come 1, 2, 3 weeks, or longer. Contact Luna for information or bookings.
Dates 2023
January 29th – March 12th
March 26th – June 4th
June 18th – August 13th
Below you will find the retreats with a special theme. During these special retreat weeks there will also be meditation and satsang.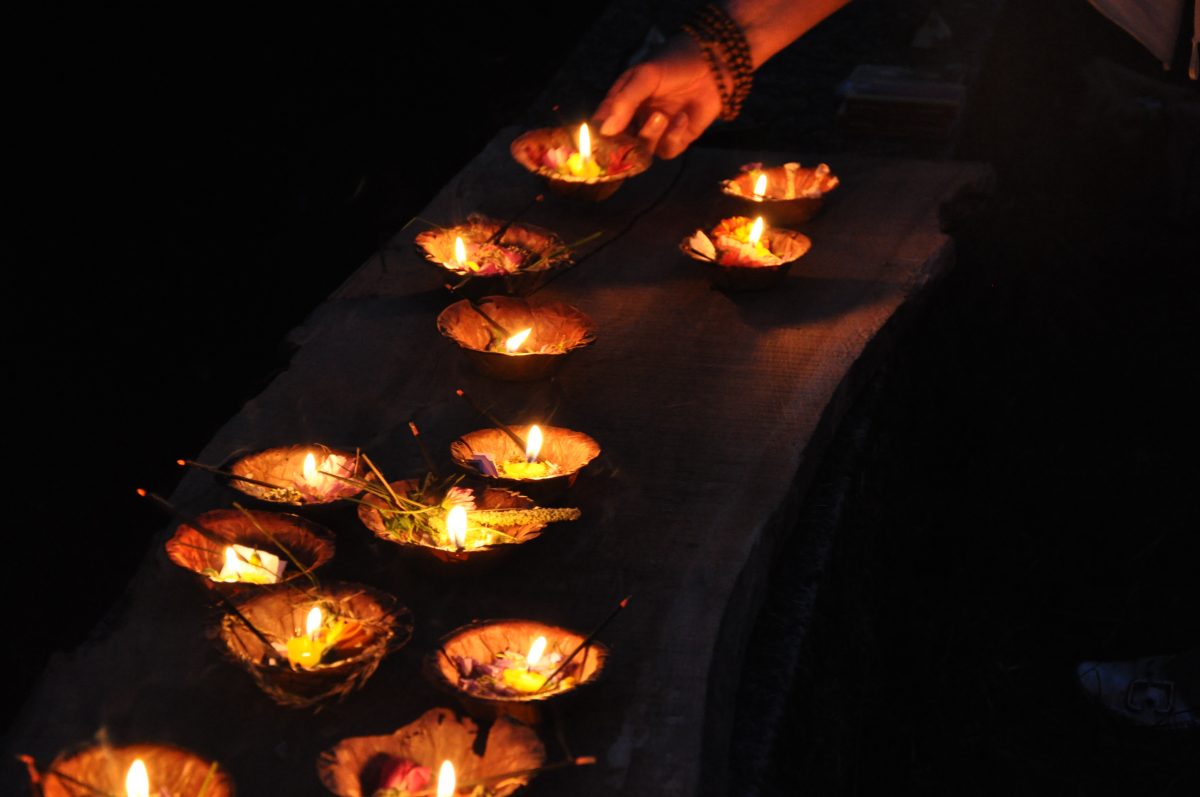 Christmas retreat
18 december – 1 january
The Christmas retreat in La Roseraie de Sacha has become a tradition for many years.
There will be meditation and satsang with Prajnaparamita each day.
These provocative, compassionate, direct and deeply moving gatherings are accompanied by music and mantras; a celebration of being and a prayer for all.
Plenty of time will be given for quiet contemplation and walks in the exquisite nature of this sacred place.
NOW is the time to listen and to obey the call of the heart:
Be still, relax, rest, and live Love, no matter what
It is possible to come for two weeks or one (starting 18 of 25 of december).
New Year celebration retreat
1 – 8 january
Journey into the world of nature spirits with
Tanis Helliwell
21-28 may
Tanis is a mystic and deep seer who opens us up to other voices, other realms.
My work is to travel round the world and meet with elementals in all countries who want to work as equal partners with humans. Nature spirits or elementals, as they are also called, exist throughout the world in all countries and cultures. They are the elves, goblins, brownies, leprechauns and what are generally called "the little people" in folk legends. They dwell in natural places in old forests, running brooks, deep oceans and high mountains. In some cultures these beings are well known and in others almost lost or forgotten. The Maori of New Zealand call them the 'people of the mist' and in Japan they are called 'kami'.
This week Tanis will bring you into the astral realm and introduce you to:
The world of elementals.
Hybrids and various possible earth incarnations.
Self-healing with the body elemental.
We will meet for 4 days for 2-hour segments. Each of the 2-hour topics will include a talk by Tanis, an experiential guided visualisation, and time for questions.
Tanis Helliwell is well-known for her books on Nature Spirits:  Hybrids, Manifest Your Soul's Purpose, Decoding Destiny: keys to mankind's spiritual evolution, Summer With the Leprechauns: The authorized edition, Pilgrimage with the Leprechauns, and Embraced by Love. https://www.tanishelliwell.com
Would you like to come to La Roseraie de Sacha?
Please contact Luna to make good agreements in the light of the latest news.
Satsang & retreats
AGENDA